Here we come to the end of the weekend in Salento!
Last stop: Maglie and Santa Maria di Leuca.
Maglie is one of the oldest centers in Salento and is located right in the heart of this area.
There are two versions about the birth of this center, according to some historical sources the city rose from the ashes of the centre "Petrore", a fief of Cutrofiano, while according to others it came around to  the VIII or IX century after the unification of three neighboring areas San Basilio, Sant'Eligio and San Vito. From the union of the three villages a new city was born, called "Magaglia", then Maglie.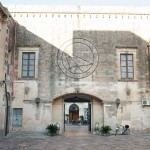 Today, for its handicrafts, for its industry and its commerce, Maglie is one of the most active economic centers of Salento.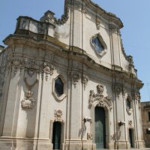 It is nice to spend the morning visiting the historic center, made up of narrow streets and alleyways to visit the eighteenth-century palaces and churches strictly in Baroque style. Even the wonderful Cattedrale, the bell tower and the statue of Baroness.
After a small snack, ready for the direction "de finibus terrae", to consecrate the end of this excursion across Salento!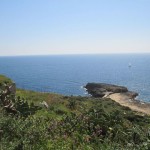 I go and I can not remain enchanted more by the view and now it is as if I listened to the words of Modugno: "ti hanno inventato il mare … meraviglioso!".
The Sanctuary of the Madonna di Leuca is just opposite the lighthouse, one of the most famous in Italy.
I headed to the port (300 steps… it is also a good exercise!) and I was welcomed by a beautiful and impressive Roman column.
On the left I notice a beautiful cave and I decide to go for a visit!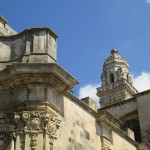 There are several Greek and Latin inscriptions and crosses, many of the early Christian period. But the Devil's cave is completely abandoned …
After this amazing experience in Lecce, Acaya, Otranto then Gallipoli and Punta della Suina now I just have to say arrivederci to Santa Maria di Leuca with a relaxing walk through the elegant houses.
Vacanze finite… back to  the school and my lovely students!
by Maria, Italian host tutor in italiahomestay.com, Puglia 
Read more
Pettole, a traditional Italian recipe
Study Italian in Puglia: diario di un'insegnante