Let's delve into the colorful world of idiomatic Italian expressions. These expressions, known as "espressioni idiomatiche" or "modi di dire," add flair and cultural richness to the Italian language. They often carry meanings that go beyond the literal interpretation of the words. Here's an exploration of some idiomatic Italian expressions.
Dogs, cats, birds, gold fishes… it's becoming increasingly common for Italian people to keep animals at home and a growing number of Italians consider their cat or dog not just a pet but a member of the family.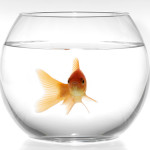 Most people choose a dog due to its loyalty and intelligence. Usually dogs, even the small varieties, provide their owners with a feeling of protection. So if your dog barks maybe something unusual is going on… But don't be afraid to get close to it, can che abbia non morde (barking dogs don't bite)! And if you are planning to add a new pet to the family and are thinking to get a cat, please think twice and remember the old saying essere come cane e gatto (to fight like cat and dog). Regarding the cat, it's known to be a smart and clever animal. That's why quando il gatto non c'è i topi ballano (while the cat's away the mice will play). Otherwise, if you hate noises and are looking for a calm animal, I think a gold fish could be the right solution for you. Your fish will keep you company and you could talk to it about anything… it will remain muto come un pesce (quiet as a mouse)!
Join my Italian newsletter NOW
Some people prefer to get a bird, maybe because birds are known to be extremely intelligent and very social. Ok, it's true, you can spend a lot of time interacting with it, but don't forget that birds love freedom and maybe someday your bird could become un uccell di bosco (to be nowhere to be found) and leave you alone…
Pesce: Don't worry, I will keep your secrets!
Topi: If the cat is away, we begin to dance!
by Alessia Accorrà, teacher@ Kappa Language school in Rome
Read more