When we think about Spring, we usually think about rebirth, blossoming flowers and growing plants. But during the Spring months we usually expect also a changeable and unpredictable weather. That's why it's advisable to wear several layers of clothing – that is to say vestirsi a cipolla ("dress like an onion") – and to take an umbrella before going out.
We don't have the umbrella… cavolo!
I'm warning you: if you will be caught out in a sudden downpour and will go back home with a bad cold, non piangete sul latte versato! ("don't cry over spilled milk!"). And if also an Italian friend will be caught out in the same sudden downpour, certainly you will hear he/she screaming:
Cavolo! (literally "cabbage", but actually it means "damn!").Onion, milk, cabbage… Italians used to be known for having a great passion for food and that's why Italian language is full of food-centric idioms .
Take a look at the most common food sayings:
– essere buono come il pane: to be as good as bread. This is a really useful expression when you are talking about a good person but don't have no more words to describe him/her:)
– essere una pentola di fagioli: to be a grumbler. Have you ever cooked beans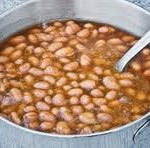 ("fagioli")? Usually Italian grandmothers put them in a crock pot, covered with water, and cook them at low temperature for several hours. Close your eyes and listen to the continuous sound coming from the pot… it doesn't seem like someone muttering?:)Pay attention to the sound of beans:)
– essere in mezzo come il prezzemolo: to be always in the way like parsley, referring to the wide use of parsley in Italian cuisine, especially with seafood and vegetable sauces. You can use this idiom talking about someone who stick his/her nose in other people's business. I'm sure you know someone like this:)
– essere alla frutta: the party is over.
When the fruit appears on the table, all Italian people know that the meal has come to an end. Well, when you are fed up with a situation and can't do nothing to make things better, you are at the bottom of the barrel…
– essere pieno come un uovo: to be as full as en egg.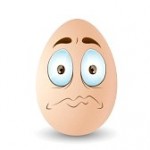 An Italian friend has invited you to dinner and his/her mother has cooked for you. After the second course, you can't eat anymore, but she fills your plate again and again… Dont' you feel full just like an egg?:)
And I could go on for a long time… So, if you are planning to come to Italy, I higly recommend you to learn some of these idioms.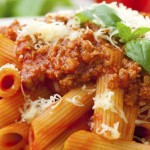 The right expression at the right moment will be like il cacio sui maccheroni… don't you agree?:)
by Alessia Accorrà, teacher@ Kappa Language school in Rome
Read more: