Live and Learn Italian programme is full this year, apart from 2 remaining spaces for Not Quite Beginners, from 15 – 29 September.
In a small town in Molise, far from tourism or any English speakers, come study in the morning with excellent qualified teachers and then daily use what you are learning while cooking in family homes, seeing the artisan studios and places of cultural and historic interest, visiting small family food producers, and doing all kinds of interesting activities which get you out and about into a welcoming and friendly community.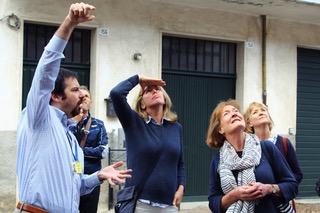 We term Not Quite Beginners anyone who has done a minimum of 20 hours of Italian very recently. Also those who studied a bit in the past and need to get started again. During the weeks of 15 – 29 September here in Agnone we also be hosting a higher level class, and the group in total will be 8 – 11 – so do get in touch with any questions if you think this might be for you!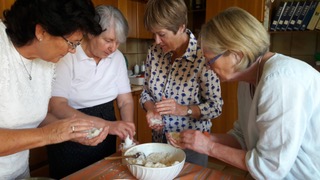 You can read here a recent blog posted by one of our June participants to get a real flavour of the programme and of course do visit my website Live & Learn Italian, or I am happy to chat on the phone.
Jenifer Landor, director  
+44 7771 750 189
http://liveandlearnitalian.com/
Like our Live & Learn Italian Facebook page – Follow on Instagram