Il sasso language school in Montepulciano provides superb opportunities to get out there on foot to discover and explore some of the best of Tuscany's landscape and wildlife with a professional Italian guide and teacher. This special tour gives to the students the opportunity to practice the language in an informal and relaxed way and a great chance to appreciate the natural, cultural and historic interest through which they pass .
Qui trovate una descrizione in italiano con un piccolo esercizio per voi..:)
Completa l'articolo con le forme corrette del passato prossimo, scegliendo l'ausiliare giusto e facendo attenzione all'accordo.
Livello A2+
Uno dei tanti motivi per cui molti viaggiatori ……….(1. decidere) di venire a Montepulciano è proprio la campagna toscana, la possibilità di trascorrere del tempo a contatto con la natura, di fare passeggiate immersi in un paesaggio naturale incontaminato, dove la presenza dell'uomo non ……………. (2. danneggiare) il paesaggio ma …………… (3. integrarsi) con esso, lo ha reso più morbido, più arrotondato, meno aggressivo, senza togliere niente dell'originaria bellezza.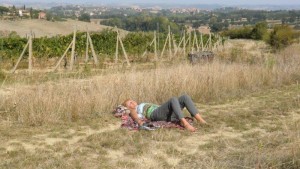 Per tanti anni …………………..(4. noi, passeggiare) in campagna, nel pomeriggio dopo le lezioni, con i nostri studenti. Alla fine di ogni passeggiata c'è sempre stato qualcuno che …………..(5. chiedere): "ma perché non facciamo un corso così, fuori dalla classe, per praticare la lingua in un contesto del tutto informale, facendo attività fisica e respirando aria fresca?".
Quest'anno…………………. (6. noi, volere) provarci. ……………… (7. noi, creare) un corso che si chiama Italiano Camminando, che faremo all'inizio di ottobre (3 – 7 ottobre) e che ……………………..(8. noi, dedicare) a tutti quelli che a una lezione in classe preferiscono una camminata all'aria aperta. Camminare insieme nella campagna toscana (Valdichiana e Val d'Orcia) chiacchierando in italiano permetterà agli studenti di praticare la lingua e di capire meglio la cultura liberi dalla schiavitù di carta e penna, per una volta!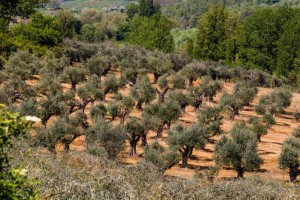 Il corso …………………(9. consigliare) a tutti gli studenti dal livello elementare all' avanzato con tanta voglia di camminare in campagna e tanta voglia di parlare. Tutti sono benvenuti. E' un esperimento, poi vi faremo sapere se …………….. (10. funzionare)!
Have you got a question for us? Email it to info@ilsasso.com
Continua  con la canzone Di sole e d'azzurro di Giorgia e completa il testo con le parole mancanti (hanno relazione con il tempo atmosferico e con gli elementi naturali). Sono elencate in ordine sparso, ma attenzione! ce n'è una in più!).
Livello A1.2+
gelo acqua neve azzurro pioggia sole blu cielo stelle vento