According to a research conducted by the Times, learning a language is a must-do if you want to have an happy life. How to learn fast and easily a language? Commitment is the key when you start learning a language but following some easy steps you can learn easily and fast a language.
Impara l'italiano velocemente
Segui questi semplici 5 consigli
Italian music is more than love, hearts and tears. Click here and listen to the radio or songs and learn new words and improve the vocabulary. Buon ascolto!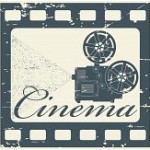 A movie is a full language experience where you can learn the culture, the people and the language. Click here and 
learn with videos, short movies and test yourself:click here
Watch Italian TV: TV is the best and most inexpensive teacher to teach you real Italian, you can also learn everyday Italian from soap operas and sitcoms.
You want to practice the language, go and meet the Italians in Italy or join web groups where you can post and discuss with students or tutors.
Study Italian in Italy
Quiz: come si dice in italiano? Gioca & impara