Ciao amici, The Italian social party is back on the 20th of June!
Let's practice Italian together while enjoying a glass of wine with a slice of pizza and you can win a free Italian course at the Italian Cultural Institute!!!
Come along to our Italian social event in Goodge St, a wonderful opportunity to socialise with other Italian speakers.
There will be Italian music (pianist and Opera singer), games, food and wine.
Bring your friends (especially your Italian friends!) with you.
Don't miss the opportunity to win a Free Italian Course at the Italian Cultural Institute or £ 50 voucher for Spaghetti House restaurants.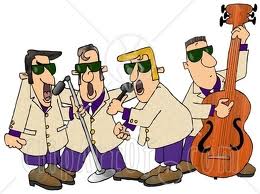 Spaghetti House
15 Goodge St W1T 2PQ
(nearest tube stations: Goodge st and Tottenham court Road)
Thursday June 20th from 7,30 pm
RSVP to Giuseppe by email: gamoroso77@gmail.com
Antonio: antonio.lucicesare@gmail.com
Entrance is £10, which includes a glass of wine and food
Cash Bar also available