ITALIANS DO IT BETTER! This famous and yet sometimes ambiguous mantra becomes more than appropriate when it comes to talk about sports: as a matter of fact, in spite of its size, by all means Italy has an incredible tradition in achieving oustanding results in many disparate disciplines.
LET'S TAKE A QUICK LOOK AT THE NUMBERS. With a population of roughly 60 million (just three times the population of the state of New York) and an area of 301.340 km² (almost the size of New Mexico), Italy is a respected – and sometimes feared – opponent in many of the most known and popular team sports, starting from the "national amusement" football, going on with rugby, volleyball and basketball, up to "minor" disciplines such as water polo and rowing. And if that's not enough, well, the Belpaese is considered one of the birthplaces of car racing (do I need to mention Enzo Ferrari?) and has a surprisingly solid tradition in some individual disciplines such as fencing, cycling, marathon, skiing, ice skating and skeet shooting, boasting among its citizens several World and Olympic Champions.
WHAT WE DID THIS SUMMER. As for the time being, this summer didn't get off with a good start: the embarassing performance of the Italian National Team at the FIFA World Cup in Brazil had been considered by many Italians as a dark omen of future disgrace, if not a reason to fall into depression by itself. But that was not the case at all: in less than two months, Italian athletes have given their nation more than a reason to be happy and proud.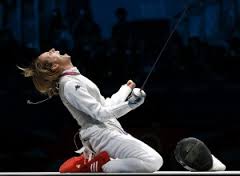 A THRUST TO OUR TROUBLES. It all started with the by now traditional triumph in the Fencing World Cup, which this year has taken place in Kazan, Russia. Italy has proved once again to be the leading power in this particular discipline, with 3 gold medals, 4 silver medals and 1 bronze medal (at par with Russia), introducing new stars such as Martina Batini alongside with the everlasting presence of some fencing legends like Valentina Vezzali and Arianna Errigo.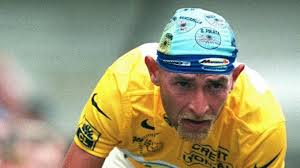 WE'RE SORRY, COUSINS! Yet, the best was still to come. 16 years had passed since the legendary Marco Pantani won the Tour de France, angering Italians' proud cousins and writing an unforgettable chapter in cycling history. The sad decline and the mysterious death of the "Pirate" had almost overshadowed the entity of that victory, but Vincenzo Nibali's triumph in this year's edition of the Tour have restored Italy's reputation in this fascinating, dramatic and sometimes controversial discipline. Aside from upsetting the French once more, ça va sans dire.
WHO DID YOU CALL "LAZY"? Wait: how comes that a population widely considered as lazy is capable of succeeding in sports where all you have to do is to sweat and endure? Well, maybe you might want to revisit your persuasions, since the European stage has given Italy the chance to prove once more how good Italians are in whitstanding the fatigue of a long run. Firstly, the European Athletics Championships have crowned Daniele Meucci (gold medal in the male marathon), Valeria Straneo (silver medal in the female marathon) and Libania Grenot (gold medal in the 400mt); then, another tireless and beautiful woman, Martina Grimaldi, has given all Italians a reason to cheer, having won the 25km swimming marathon at the European Swimming Championships in Berlin (which have just started… more fun to come!).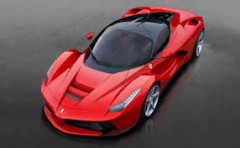 NOT JUST FOOTBALL. And that is what happend in just 6 weeks: summer is not over, and Italian athletes might surprise us with more outstanding performances. But while waiting for some other hero to celebrate, let's face the fact that Italy is not just a country of "football madness", and that maybe the only reason why Italians tend to live longer than other European populations (as a recent BBC article was complaining about) is that they do sports. A lot of. And they're damn good at it.
by Enrico Piciarelli, Italian teacher in Kappa language school, Rome
Read more: