When I decided to start teaching online, I expected to have only "millennials", nerds, hi-tech Silicon Valley boomers or people living their own life online. But with my big surprise, I received requests for Italian online lessons from all the ages, countries and nationalities.
Nowadays taking online lessons is easy and it takes 5 minutes to setup. An online lesson is the best way to improve your skills in your busy life. You just need a good pc, better if a desktop, strong internet connection and one or two free hours per week.
Here some advices for people who wants to start online lessons but are still wondering how to do it.
Tips and tricks for your Online Friendly Italian lessons 😉
Check your internet: it is a video call, find the perfect spot in the house with a strong internet connection.
Then we can start our first Italian lesson with Zoom (a video chatting service easy to use and set up)
Option 2- Do you have Skype on your pc? Skype is a free software for video and audio call. Did you know that with Skype you can have automatic subtitles, record your lesson, share your screen. Click here to download Skype. Search for my skype account:  antonio.lucicesare
Check your devices: do you have a pair of headset or good speakers? Make a trial call and see if it is working.
Use a headset with a microphone: learning a new language is learning a new accent, a new intonation, a new sound, new words.
Open my link: Before each lesson with me, you will receive a link for a google doc. Open the link because this is our shared notebook- whiteboard. On this document I will prepare our lesson, take notes and put extra activities, internet resources for you to use for self-learning.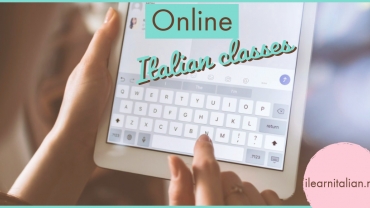 Now take a seat, relax and grab a coffee. Be ready to chat, it is your lesson. Feel free to share what you expect from the lesson. Do you prefer grammar activities, listening activities or to reinforce and enhance your speaking? Do you want to sit an exam in Italian? Just let me know and we can work together.
Enjoy your first Online Friendly Italian lesson